Arnaud Valle
Front-end web development
I make easy-to-use websites that work better for you
Get in touch
BTG
A corporate build powered by Cookie Jar CMS for this international healthcare company based on a brand conceived by Bostock & Pollitt.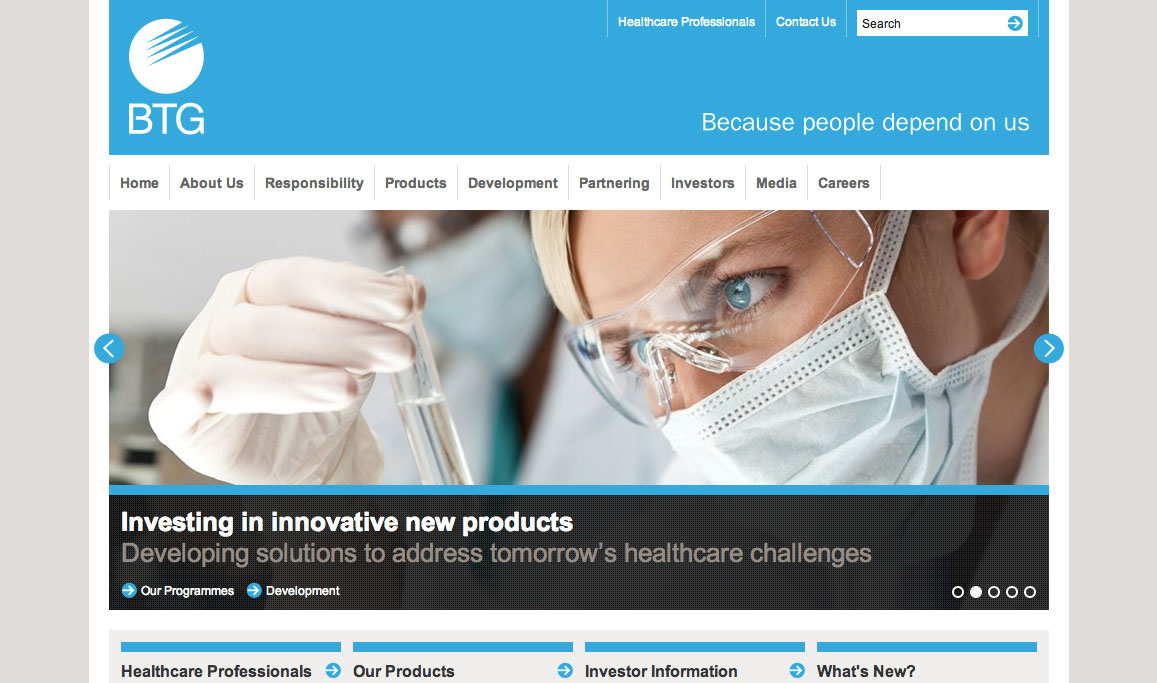 Share price syncing, press releases archive or product details — the website targets stakeholders but also healthcare professionals.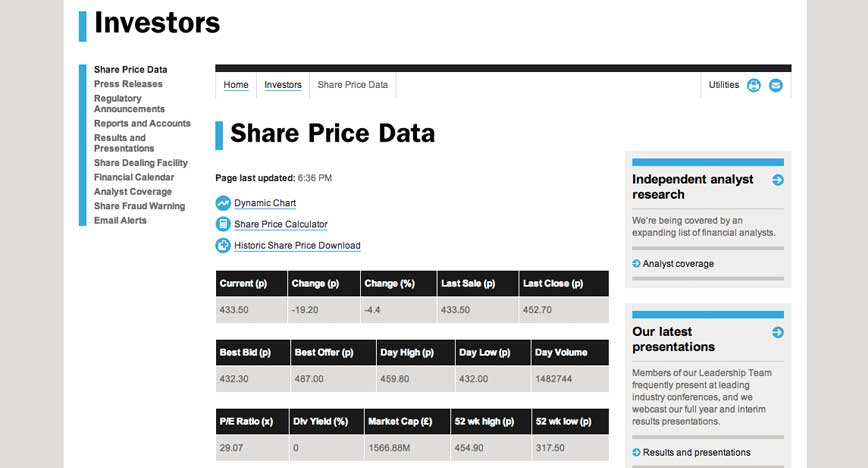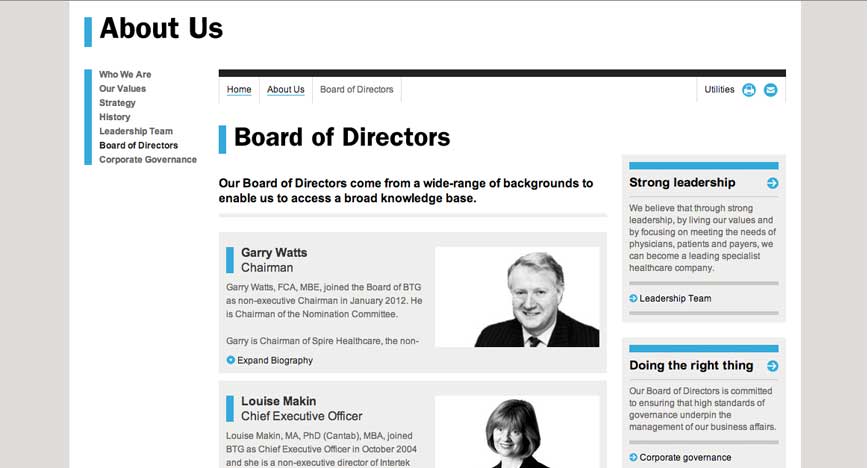 Strong imagery and bold fonts give a sharp touch to the site while its solid visual content hierarchy makes it usable and easy to browse.